Shearing Machine
Mechanical Over Crank Shearing Machine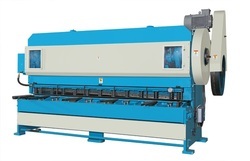 We are one of the main producers of Mechanical Over Crank Shearing Machine that are known for quality, effectiveness and strength. This apparatus is composed by our group of architects and specialists taking colossal care and utilizing most recent innovation. These items are exceptionally compelling and can work in any conditions.
Features:
Excellent performance
Corrosion resistance
Optimum finish
Mechanical Under Cranke Shearing Machine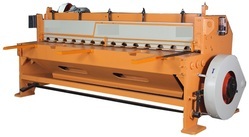 This is a force worked Mechanical Under Cranke Shearing Machine including all steel body strong development for precision and constancy. The crankshaft keeps running in weapon metal shrubs and fly wheel shaft keeps running in a bad position free operation. Besides, our offered machine is fastidiously tried by our merchants' on unmistakable parameters, with a specific end goal to convey an impeccable extent at our customer's end.
Features:
Less power consumption
Highly efficient
Compact design
NC PLC CNC Hydraulic Shearing Machine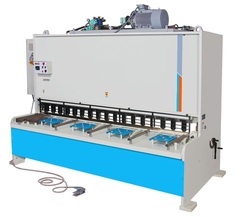 We are occupied with assembling and supplying of a far reaching scope of NC PLC CNC Hydraulic Shearing Machine. The offered extent is made by utilizing fantastic quality crude material and most recent innovation by experienced experts. To guarantee quality, this extent is stringently tried on different parameters by our quality controllers.
Features:
Use of electronic panel PLC
Multi productivity
Inbuilt hydraulic power pack