N. S. Energy Group
N. S. Energy Group, is a conglomerate of professionally managed group of core engineering comprising and the group owns five verticals which include Monotech Engineers, N. S. Thermal energy, N. S. Terbo, Mithila Dyeing & Chemicals, Neeraj Gupta & Sons.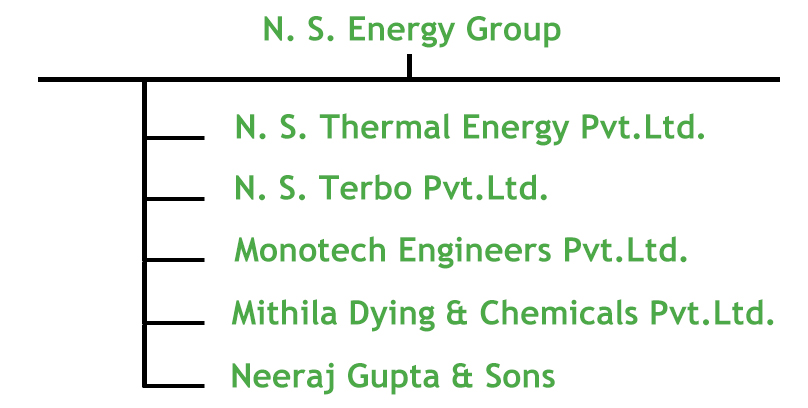 N. S. Energy Group has never compromised when it comes to maintaining quality & standards in our services. Moreover, because of the close interaction and understanding between all the team members, we always strike back as a strong team to complete our entire project in stipulated time frame.

The management comprise of core technocrats from the field and other core group members have been the source of inspiration for the upliftment and overall growth of the company. Today the company has risen as the sole performer and we stand out as stiff rivals for our competitors in the market. The organization has seen a massive development in each and every aspect to lead the business to a more noteworthy status.