Power Plants
Thermal Power Plant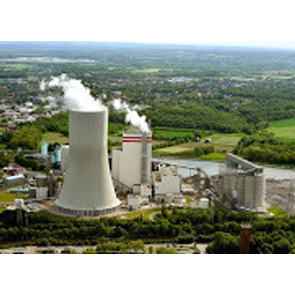 Thermal Power Plant offered come in standard as well a custom design options and provide for efficient working support.
Features:
Allows for optimum heat energy conversion to electric power.
Process involves water being heated that changes into steam and support spinning of steam turbine.
Specifications:
Perfect choice for driving an electrical generator.
Thermal power generation plant is most conventional source of electric power.
Boiler support for developing steam for plant.
Option of bituminous coal, brown coal and peat as fuel of boiler.
Provide for enhanced thermal efficiency.
Overall efficiency of plant varies depending upon plant capacity.
Steam Power Plant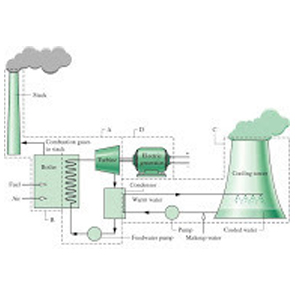 Steam Power Plant offered can be conveniently installed anywhere near fuel & water supply and requires less construction space.
Features:
Provides for less generation costs.
Makes use of heat energy generated from burning coal to produce electrical energy.
Specifications:
Suitable for producing large amounts of electrical energy.
Having large service life.
Construction parameters can also be customized as demanded by customers.
Provide for high efficiency based working.
Made available at competitive prices.